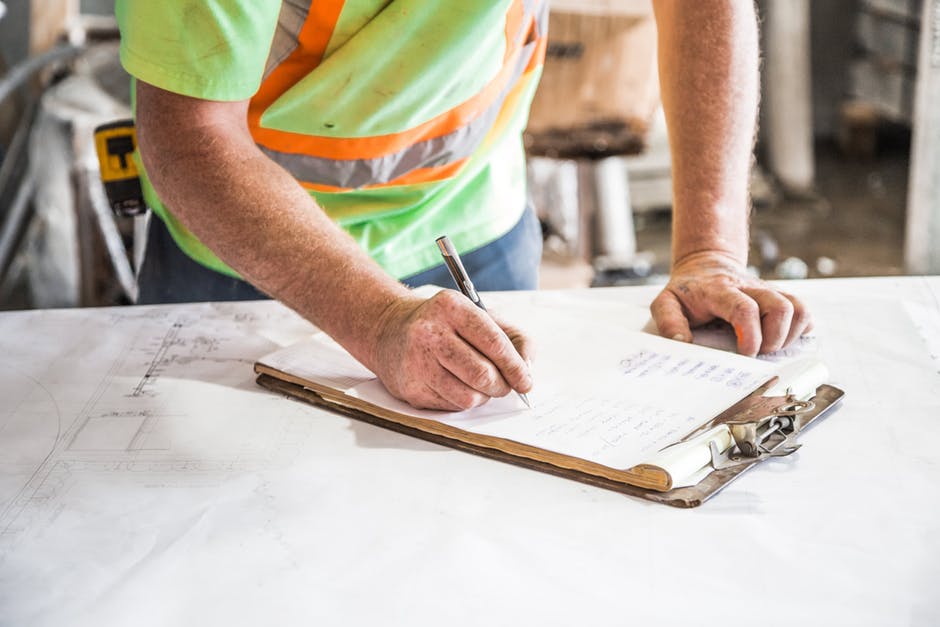 Selling your home fast and for a good price is the dream of all homeowners on the market. So what would you say if there was a process to turn that dream into reality?
Most houses go through a home inspection to determine their value. These inspections can be lengthy and produce a lower than desired selling price – but not if you're ready for it.
Having a home inspection checklist will put you ahead of the game. You'll know what to look for and how to head off any problems.
Let's look at a home inspection checklist that will get your house sold fast and for more money!
1. Clear Inspection Areas
An inspector will want to have access to your entire home. To make the process quick and easy, clear the areas where they will need to go.
Unlock the attic and basement, clearing out any stored items. Make sure the mechanical room has easy access to the HVAC system and water heater. Then clear at least a 4-inch perimeter around your home so the inspector can see the foundation.
Cleaning and decluttering the house will also not only give easier access during an inspection, it will show how well you take care of your home.
2. Start with Your Own Walk Through
Before a home inspection, it's a good idea to walk through and do an inspection of your own. If you don't feel you can look for problems objectively, enlist the help of a trusted friend or family member.
Take note of any sights or smells that could raise a red flag to the inspector. Don't be afraid to get picky with it. Anything you notice an inspector will to, so include it all.
Look for water stains, notice signs of insects and pests, check weather stripping, and write down issues with anything an inspector will look at.
3. Test Plumbing and Look for Mold
Plumbing and water damage are big red flags during a home inspection. So during your walkthrough, pay close attention to these areas.
Test every one of your plumbing fixtures. Flush all the toilets, make sure the drains in sinks and showers empty properly and be sure there are no leaky faucets.
Look for signs of leaks around the dishwasher, washing machine, refrigerator, around showers, and under sinks.
And while you're checking these areas, look for any sign of mold or musty smells.
4. Check All Appliances and Electrical
If any of your major appliances will be staying with the house, you want to make sure they are all working as they should.
This means to do a test run of all your appliances, including those you don't use very often. If something needs to be repaired or replaced, do it before the inspection. If everything checks out well, unload the dishwasher and laundry units to make it easy for the inspector to access.
Then test all electrical light switches and outlets in the house, making sure each is working and covered properly. You'll also want to test the garage door opener and any ceiling fan functions.
5. Take Security and Safety Precautions
The safety and security of your home is a big deal during a home inspection and to any potential buyers.
Ensure all the smoke and carbon monoxide detectors work. Cap chimney entry points and gas lines. And make sure there is at least one fire extinguisher on each floor of the house.
Now is the time to also test all windows and doors. Make sure they open and close easily and that the locks work.
6. Perform Routine Maintenance Tasks
If you haven't done it already, go ahead and complete all routine maintenance tasks before a home inspection. Any tasks left undone might look neglectful to the inspector, and they'll wonder what else you may have neglected.
This includes changing out the filters on your furnace and air conditioning units. Cleaning the garbage disposal and kitchen range hood. And re-caulking any broken seals in the kitchen or bathroom.
7. Inspect the House Exterior
What's on the outside of your home is just as important as what's on the inside. So don't forget to include your home's exterior during your walkthrough.
Inspect your roof, looking for cracked or damaged shingles. Also look at the guttering, clearing out any leaves or debris that could be clogging your system. If there are any tree limbs too close to your roofline, get those trimmed back.
On the ground level, check for peeling paint, loose siding, and ensuring downspouts are pointing away from the house. Clean up the lawn and garden. Then be on the lookout for any standing pools of water or signs of a crumbling foundation.
8. Make Small Repairs
Once you have the completed list from your walkthrough, begin making all small repairs. These are projects that will be quick and easy for you to do on your own.
It includes replacing dead lightbulbs, patching holes in the walls, clearing out clogged drains, and replacing torn window screens.
If there are bigger projects in your house you're not afraid to tackle, go ahead and do them yourself.
But for projects outside your expertise, consider whether you want to call in a professional. You'll need to weigh out the pros and the cons on if the repair cost is worth it when determining how much you want for your house sell.
9. Gather Documents
One thing many people don't think about when preparing a home inspection checklist is gathering the necessary paperwork.
These documents include all the warranties, receipts, and maintenance information for the house. That way, if the inspector has a question about when the HVAC was last serviced or how much longer the warranty on the roof is valid, you have the paperwork to back up your answers.
Plus, if you kept your receipts, it proves the age of the appliances and fixtures in the home.
Having all your paperwork in order leaves no question to the home's condition and the care you put into it.
Sell Your Home Quick by Using a Home Inspection Checklist
Take the stress out of selling your home. By using this home inspection checklist, you'll be ready to rock that home inspection and sell your home fast!
Ready to get your home sold even faster? Contact us today! Five Boro Homes will call you back within 24 hours to get the process going.